Some love stories are meant to last forever. Finding that one special person you want to spend your entire life with is a blessing.
When it comes to Hollywood marriages, one thing is certain, they don't usually last, but there are those who prove that fame can never affect the love they have for one another. Take actor Matthew McConaughey for example.
The Dazed and Confused star is a loving husband and a father of three. He and wife Camila Alves met in 2006 and tied the knot six years later.
In a recent Instagram shared by Alves, McConaughey is seen cutting his son's hair, and people think that's the cutest thing ever, especially because the actor doesn't reveal much about his personal life and his family on the social media.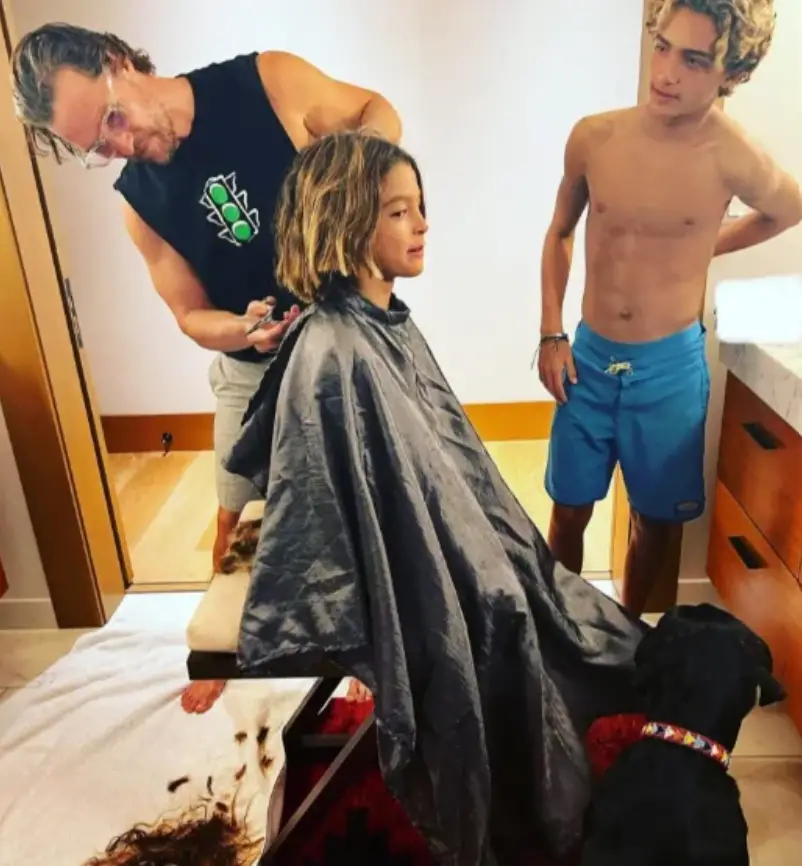 Along with the photo which shows a clump of Livingston's blonde, highlighted hair on the floor, the Brazilian model wrote, "Then this happened."Another thing that caught the attention of many is the uncanny resemblance of the boys, especially 14-year-old Levi, to their father. It's easy to see that he's the spitting image of his famous dad.
The family leads a quiet life in Texas, and speaking of it, Alves shared with Fox News Digital, "It's been great. It really embodies our belief system, especially the ones I grew up with, like going to church every Sunday, saying 'yes ma'am' or 'no, sir.' I grew up saying those things coming from a family of farmers. For me, being from Brazil and then coming to Texas, I discovered a lot of similarities in terms of what families practice here, especially going to church on Sundays, and being very into the outdoors. It's been a great transition."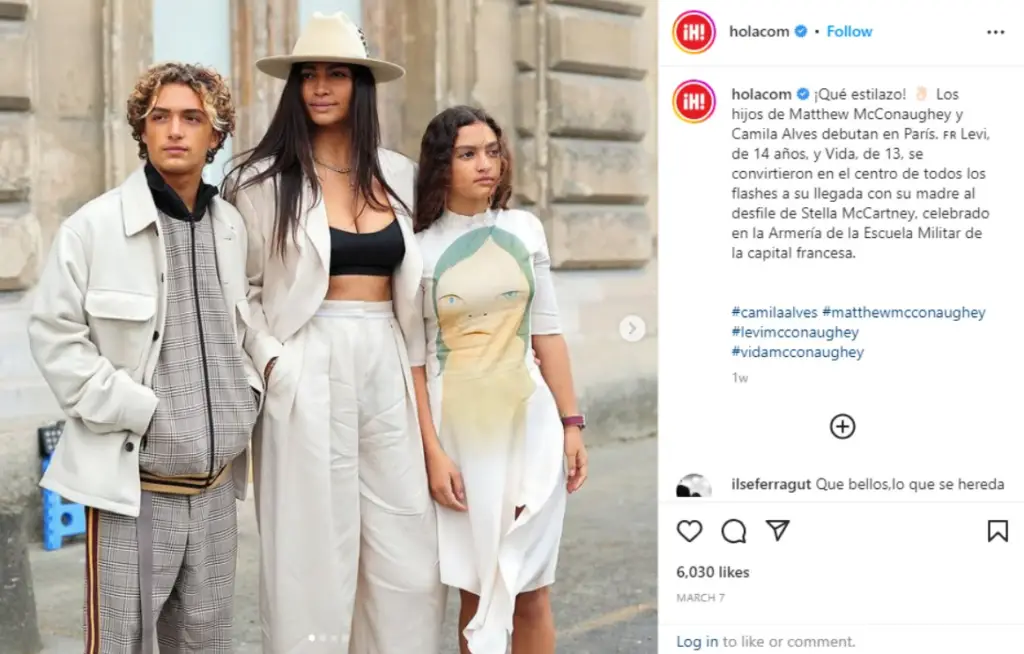 McConaughey has also spoken of his family in the past, especially of his children. "Sometimes loving your kids means giving them just what they want. Other times it means tough love. Affluent people can give their kids everything they want, but they're not usually going to get what they need. Loving a child is a lot harder if you really give a damn. 'No' takes a lot more energy. It's a lot easier to say 'yes,'" he told Town & Country in 2020.The actor also discussed the difficulties of raising teenagers.
"You know, it's interesting because when you have little ones, you are physically exhausted, right? And I feel like when you get to the teenagers … it's almost like you need more energy," he told US Weekly.
"You need more brain power because it becomes all very about the mind, right? It's like a teenager [is] trying to find their identity and find how they're going to navigate their lives. So I think that … for me, it's more challenging in a good way."