Magazines have been covering the topic of Céline Dion's health ever since the singer appeared to have lost significant amount of weight. Her fans shared their concerns saying she no longer resembles her old self.
She, on the other hand, said she should be left alone. Speaking to The Sun during the past period, the Canadian-born singer sent a message to those criticizing her looks, "If I like it, I don't want to talk about it. Don't bother. Don't take a picture. If you like it, I'll be there. If you don't, leave me alone."
Recently, however, it was reported by a representative of hers that Dion suffers from muscle spasm, something that affects her ability to be on stage. As a result, along with the pandemic which affected the course of many people's lives, Dion was forced to cancel several concert dates in Las Vegas, first in November of last year, and then from January 19 to February 5, 2022.
"Celine has been experiencing severe and persistent muscle spasms which are preventing her from performing," the statement read.
"Her medical team continues to evaluate and treat her. However, the symptoms she is experiencing are prohibiting her from participating in the ongoing rehearsals for the new show."
The singer herself took to Instagram to share her heartbreak over the delayed concert dates and the health issues she has been experiencing.
"Hello, everyone. I'm sorry it's taken me so long to reach out to you. I miss you all so much and I can't wait to be on stage talking to you in person," Dion said in the video.
"As you know, I've always been an open book and I wasn't ready to say anything before, but I'm ready now. I've been dealing with problems with my health for a long time and it's been really difficult for me to face these challenges and to talk about everything that I've been going through.
"Recently, I've been diagnosed with a very rare neurological disorder called the stiff-person syndrome, which affects something like one in a million people. While we're still learning about this rare condition, we now know this is what's been causing all of the spasms that I've been having. Unfortunately, these spasms affect every aspect of my daily life, sometimes causing difficulties when I walk and not allowing me to use my vocal chords to sing the way I'm used to."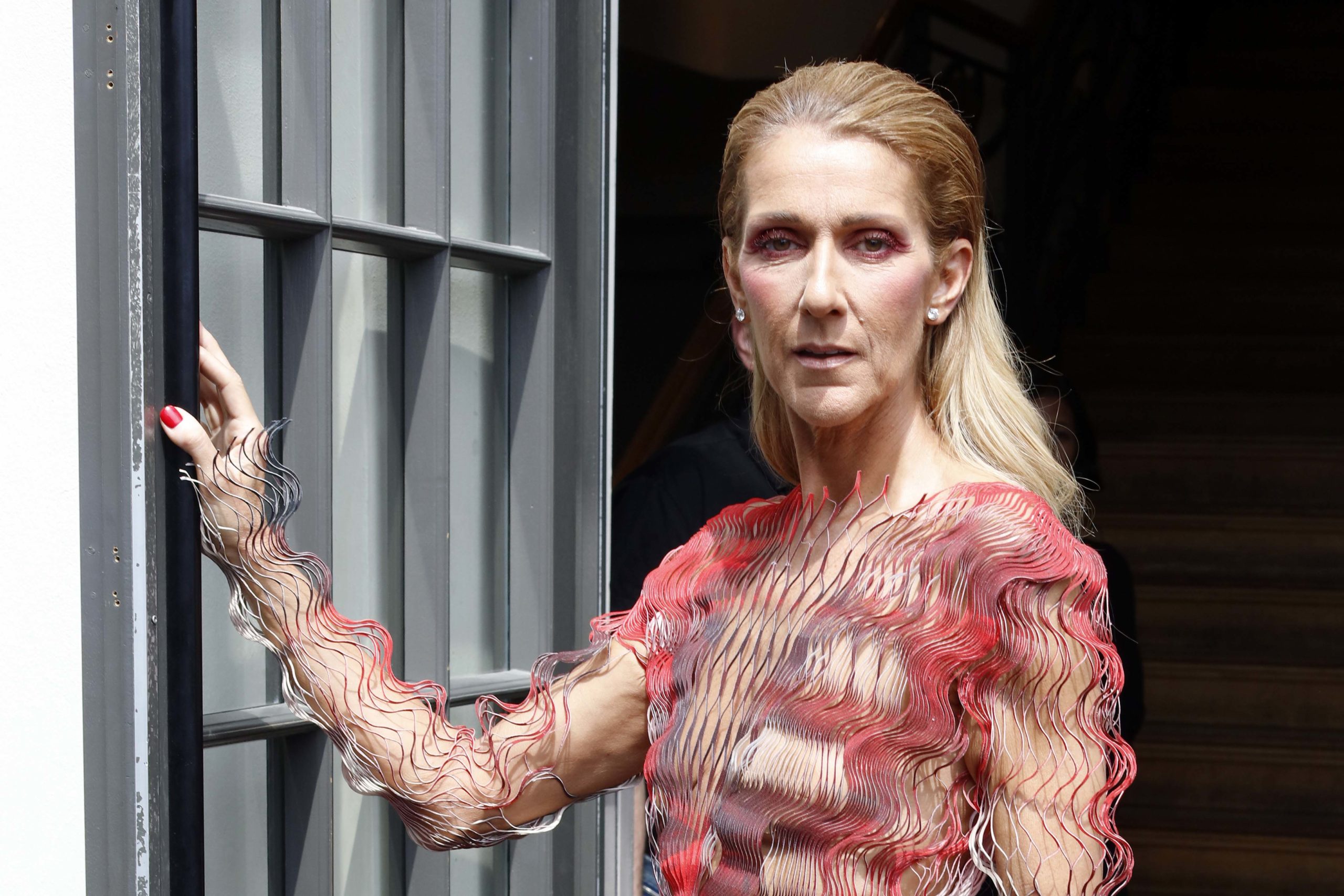 "I'm working hard with my sports medicine therapist every day to build back my strength and my ability to perform again, but I have to admit it's been a struggle," she said. "All I know is singing. It's what I've done all my life and it's what I love to do the most.
"I miss you so much. I miss seeing all of you, being on the stage performing for you. I always give a hundred percent when I do my shows, but my condition is now allowing me to give you that right now," she continued.